Discover the Innovative World of AMORPH.senses and Its Advanced Capabilities
Embark on a journey through the realm of AMORPH.senses, a groundbreaking 3D perception solution that is redefining the way we track and monitor with exceptional precision. In this blog, we'll explore ten key insights about AMORPH.senses, unveiling its remarkable features, customization options, operational analytics, and seamless integration capabilities.
What you should know about AMORPH.senses
1. What is AMORPH.senses?
AMORPH.senses is a complete 3D perception solution that utilizes LiDAR sensors to track and monitor people and objects with millimeter precision.


2. How does AMORPH.senses track people and objects?
LiDAR (Light Detection and Ranging) is a method that calculates ranges (variable distance) by targeting an object or a surface with a laser and measuring the time for the reflected light to return to the receiver. This is similar to the way that RADAR (Radio Detection and Ranging) works. With multiple laser beams at a high frequency, LiDAR produces very accurate and detailed spatial measurements referred to as point cloud data. Perception software is used to make sense of the point cloud data and while most LiDAR suppliers provide generic perception software, AMORPH.senses can interpret point cloud data from any LiDAR sensor and specifically addresses the requirements and challenges of identifying, classifying, and tracking people and objects in real-time.
3. Are there any privacy concerns with AMORPH.senses?
Unlike video-based solutions, AMORPH.senses does not process any personally identifiable information (PII) and is compliant with General Data Protection Regulations (GDPR).
4. What are the benefits of using AMORPH.senses?
AMORPH.senses offers several benefits, including measurements with millimeter precision, lower costs per square meter, and the advantage of mobile access and wireless deployment. It also provides dynamic queue detection, allowing for efficient management of queues, as well as operational alerts that enhance situational awareness. Another significant advantage is that it is not dependent on specific hardware, making it adaptable and flexible for various applications.
5. Can AMORPH.senses be customized for different deployments?
Yes, AMORPH.senses provides a LiDAR planning tool to simulate deployments, allowing customization for optimal sensor quantity, placement, and configuration based on building layouts, visual obstacles, crowd densities, and sensor positions. This tool is freely available online.
6. What components are included in the AMORPH.senses kit?
The AMORPH.senses BOXY kit includes a metal case, easy mounting kits, a WiFi and 4G/5G edge computing device, an integrated power supply, and the LiDAR sensor. Only a power source is required to make it operational.
7. What can be achieved with AMORPH.senses' real-time data processing?
AMORPH.senses excels in real-time data processing, offering features such as point cloud filtering and conditioning, object 3D mesh upscaling, people and object detection, classification, tracking, trajectory prediction, and behavior identification.
8. What operational analytics does AMORPH.senses provide?
AMORPH.senses delivers real-time business analytics, including queue size, average processing time, average wait time, maximum wait time, predicted times, status alerts, irregular object or movement detection, entry, and exit counts, volume/fill level measurements, velocity measurements, social distancing measurements, and tracking across multiple zones.
9. Is AMORPH.senses integrated with other systems?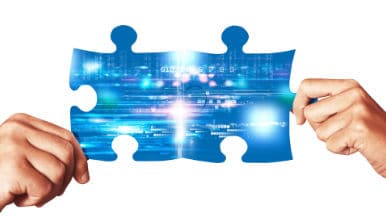 Yes, AMORPH.senses seamlessly integrates with other customer systems through available APIs, enabling data integration and enhancing its overall value.
10. Is AMORPH.senses a standalone solution?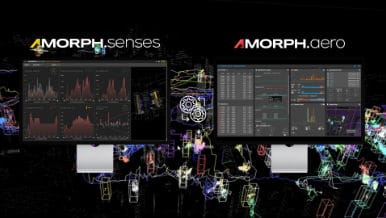 Yes, AMORPH.senses can function as a standalone solution, but it is also fully integrated with the AMORPH.aero cloud platform for expanded capabilities and enhanced operational insights.
AMORPH.senses: Embrace the Future of 3D Perception
With AMORPH.senses, the future of 3D perception is within reach. As we've explored its remarkable features, customization options, operational analytics, and seamless integration capabilities, it becomes clear that AMORPH.senses is at the forefront of revolutionizing perception solutions. Stay informed, empowered, and prepared to embrace the limitless possibilities offered by AMORPH.senses in the ever-evolving world of 3D perception.